Thanks for coming to the Meet the Makers event at 826 Valencia last Friday. It was nice to meet you and hear your stories and concerns about the neighborhood. Our talk inspired a long discussion afterwords about the city and it's changes.
As the makers of Your Store we are creating a gathering place for these stories. We try without judgement to best present, in animation and sculpture, what has been told to us.  The Your Store project reflects a diversity of opinions and experiences.  Not everyone will agree on what they see in the window but the objective is to illuminate the collective voice and find some common ground.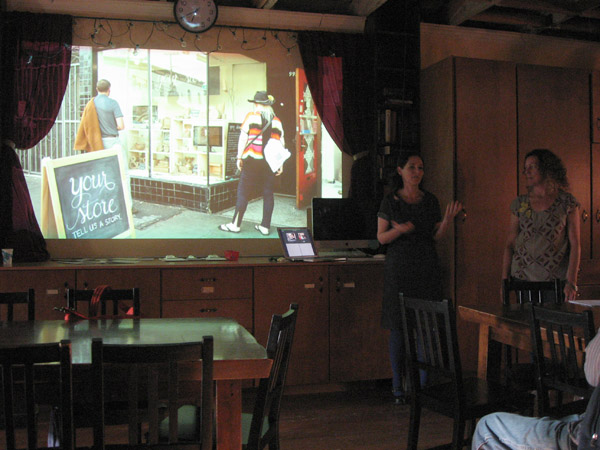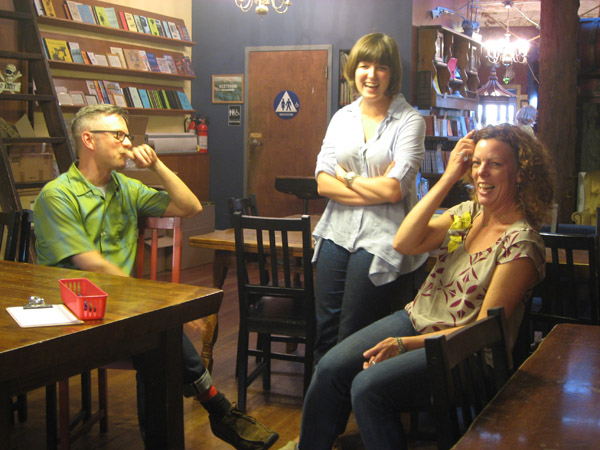 We wish to give a BIG thanks to Caroline (pictured in the middle) for organizing this event and for inviting Your Store to 826 Valencia!
Your Store will be in the window of 826 Valencia until the end of May.