At the second "Meet the Mission" workshop at 826 Valencia we talked about Dolores Park as a community-gathering place and natural environment in the city. The park offers something for everyone because it's free, open to everyone and offers many public events and gatherings to people in the community.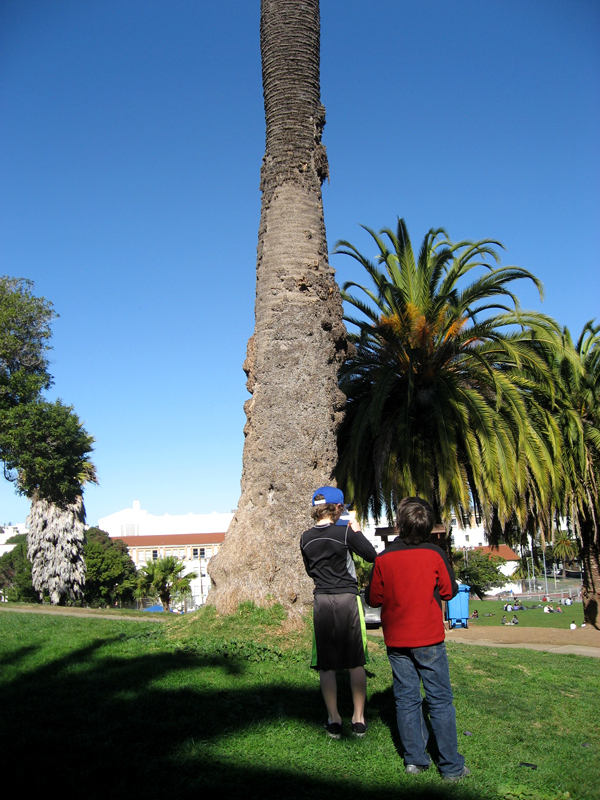 Building on the skills the students developed on the first day, the kids worked collaboratively to create plants, shrubs and trees out of cardboard which will become part of the your store window display featuring Dolores park.
The students also created their own currency (because money doesn't grow on trees).
Many of the things the kids produced in these workshops will be integrated into the Your Store window display that will show at 826 Valencia for two months starting in April 2014.