Last Sunday we set up shop at the Headlands Center for the Arts Open House but rather than sell goods we gave people money…in Your Store currency that is! The five denominations, called Moneyfesto were designed with local flora and fauna. The money asked people to connect rather than consume and suggested different modes of action or interaction.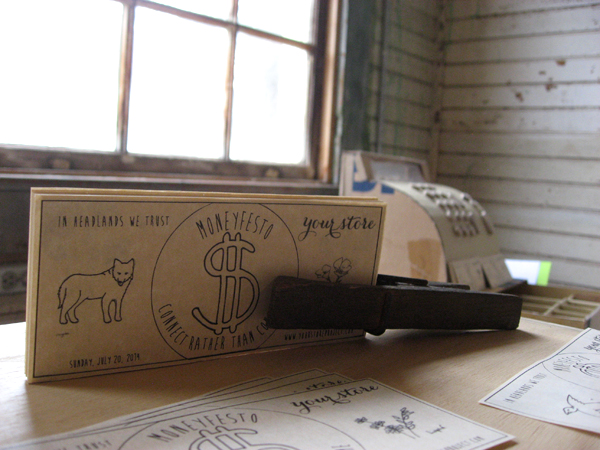 The Moneyfesto topics included…
Ask a Headlands artist to tell you about who their favorite artist was as a child.
The buildings at the Headlands are reportedly haunted. Ask a staff member or volunteer to tell you a story about the spirit world at the Headlands.
The natural environment at the Headlands is constantly evolving. Help advance geology 10,000 years and carry a rock down the hill.

The Headlands Center was once an important military base. Next time you see someone, give them a military salute.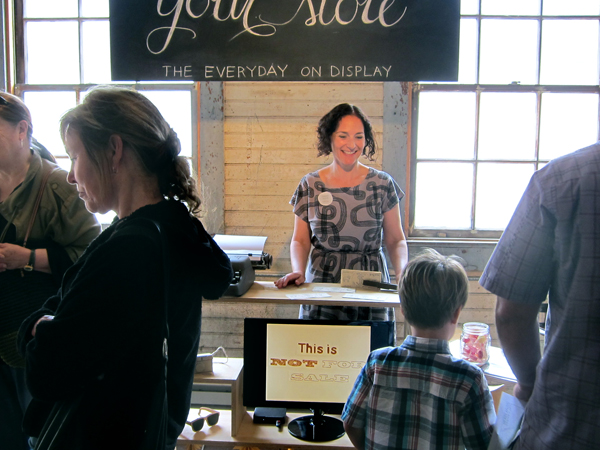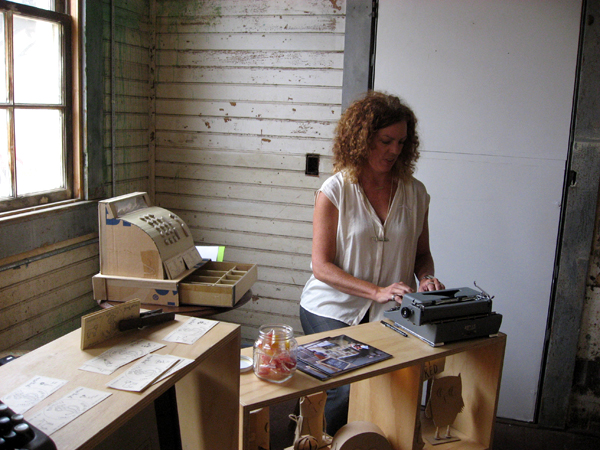 We were also busy during Open House writing up a some Moneyfestos on the spot.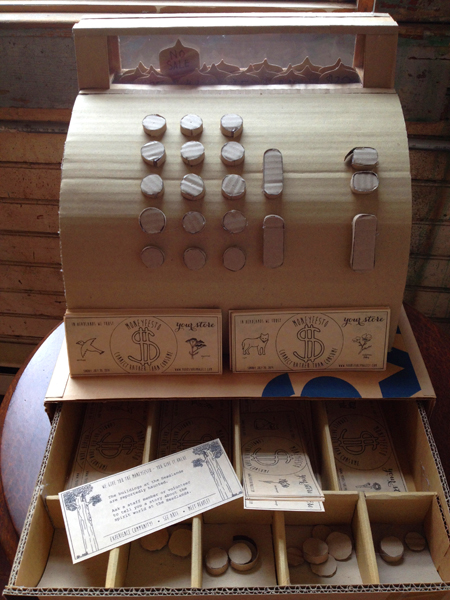 Each Moneyfesto was printed with the slogan "We Give You The Moneyfesto – You Give It Value"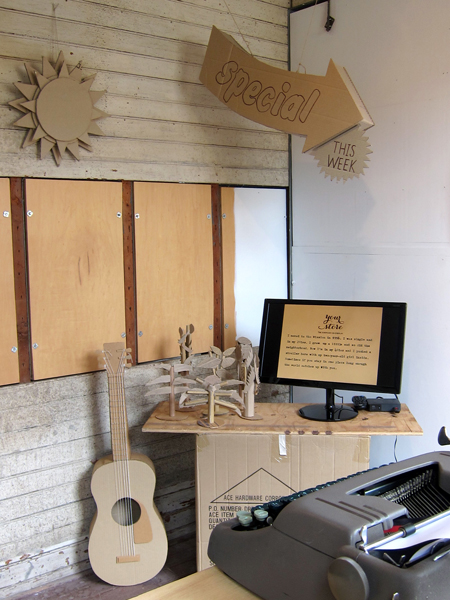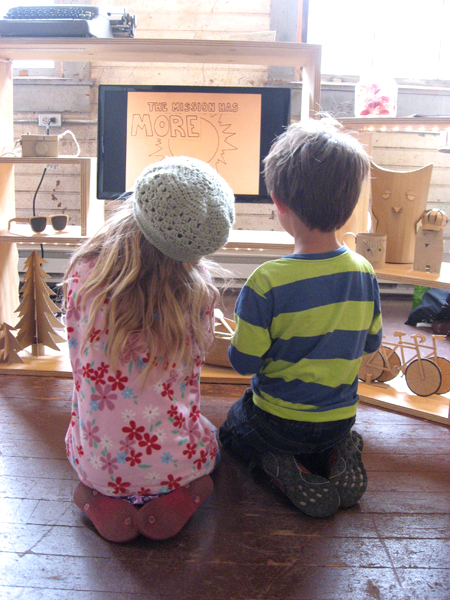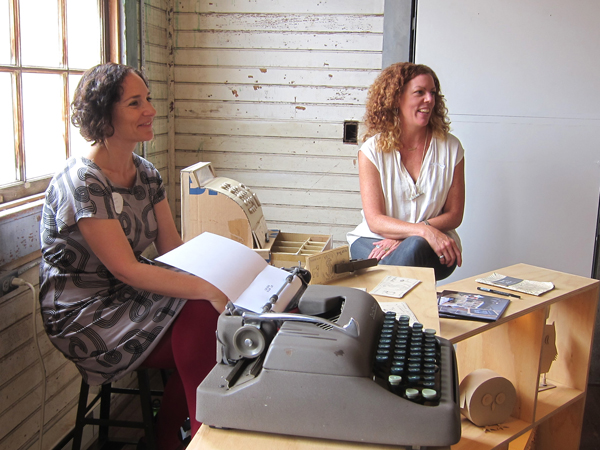 Typically we are not manning the Your Store project in person so for this event it was really great to talk with folks about what we do. Being at the Headlands  gave us an opportunity to talk about the project's past as well as our hope for it's future.