A lot of people are telling us that Dolores Park is their favorite place in the Mission.  It's not a surprise as it's centered between Noe Valley, the Mission and the Castro and is in one of the sunniest parts of San Francisco.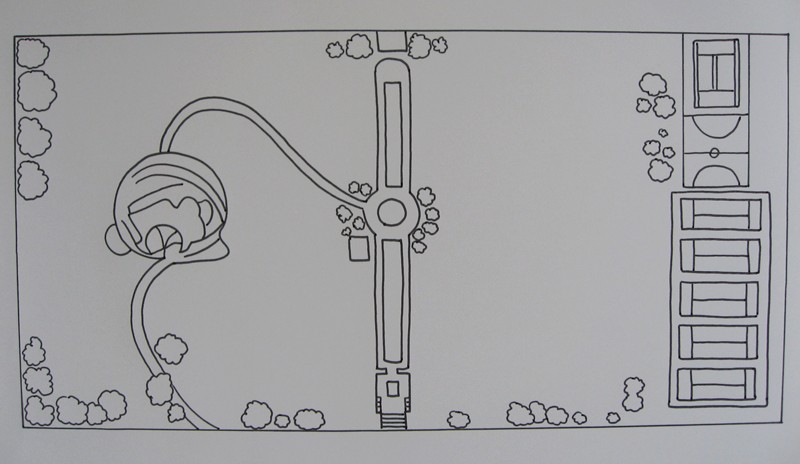 Dolores Park Map
We're doing our best to represent what's happening there with animations and sculptures. Look at these sites and you'll see there's a lot going on like the giant Legos,  Robot Man, free movies and the Billion Jelly Bloom.
• "I love Dolores Park because it is sunny and has beautiful views of the city. People of every walk of life gather there." – Michelle
• "As a child I would come to Dolores Park playground as often as possible. I loved the wooden boat. My friends and I would pretend to be a pirate or water monsters. When I turned thirteen they remodeled the playground and got rid of the boat and they made the park so hip. What had once been a child's paradise became a hipster social club. It felt like it marked an ascent into adulthood." – Iris
• "Early in the morning I walk through Dolores Park…I walk down Valencia from 20th to 22nd. It is quiet then for the first time. I hear the birds and I feel the weather. It makes me feel like the neighborhood is just for me." – Mark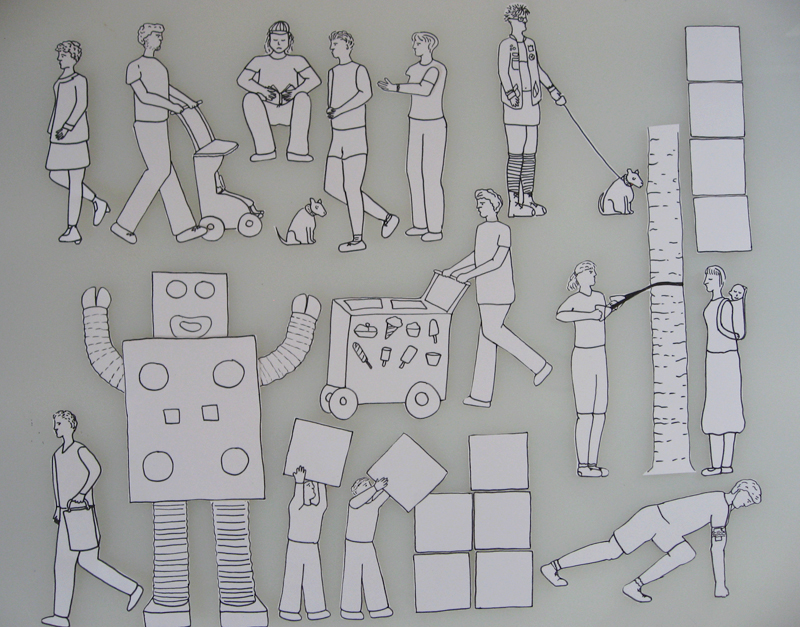 And two more things about the park that were told to us. It was once a Jewish Cemetery before all the cemeteries were moved to Colma and before the foliage was pruned, there were many trysts in the bushes.