Well not exactly…it's just in the air.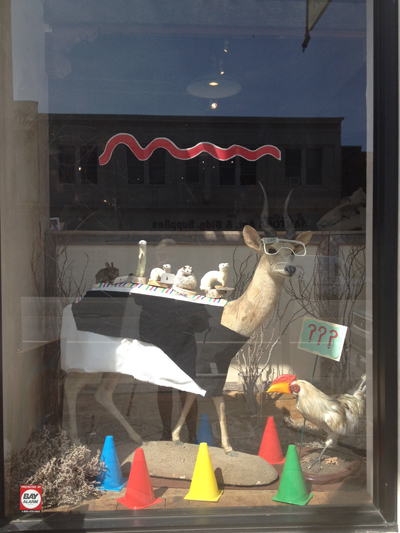 After installing our new YOUR STORE window display this week we noticed  Paxton Gate's window  just next door which hints at the ever familiar list of San Francisco's newsworthy topics. The widow is an incredibly cute satirical snapshot with woodland creatures on mobile devices, critters holding colorful protest signs, construction cones and a bush buck with Google Glasses.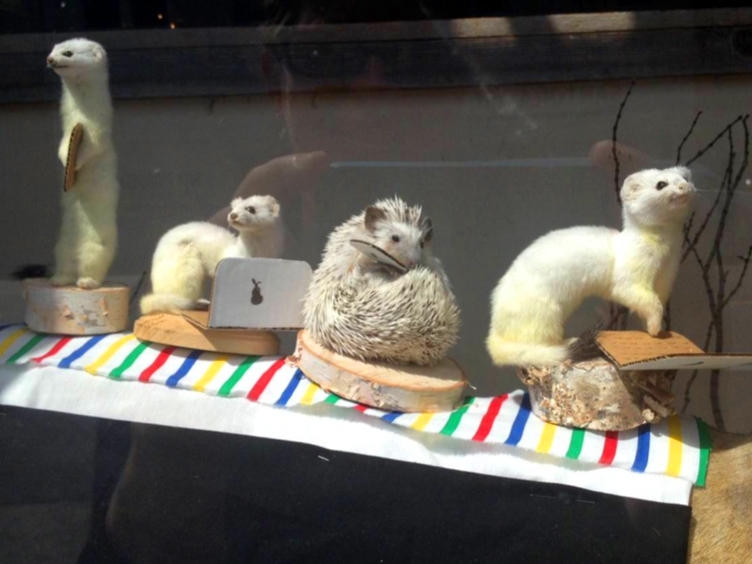 Hedgehog and ermine on mobile devices in the window of Paxton Gate.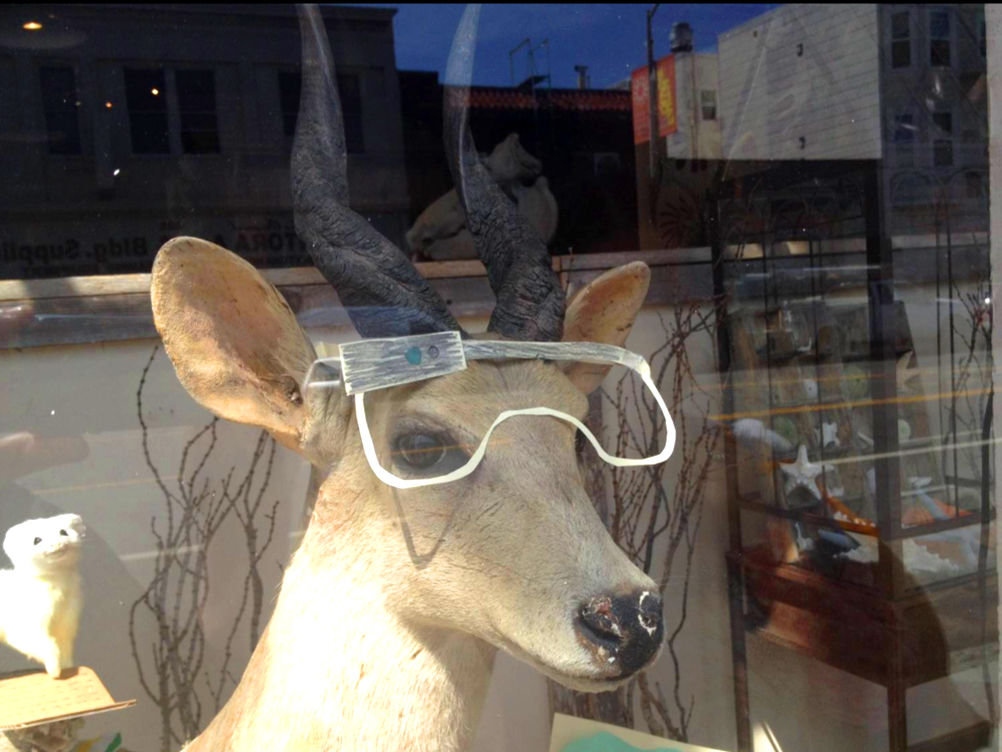 Bush buck with Google Glasses in the window of Paxton Gate.
We spoke with Tikka who created the display and she told us that she had been planning to make this window for a little while.  A resident of the neighborhood for 12 years she thought it was important for people to know what is going on here but she also wanted to create a window that  didn't single specific people out.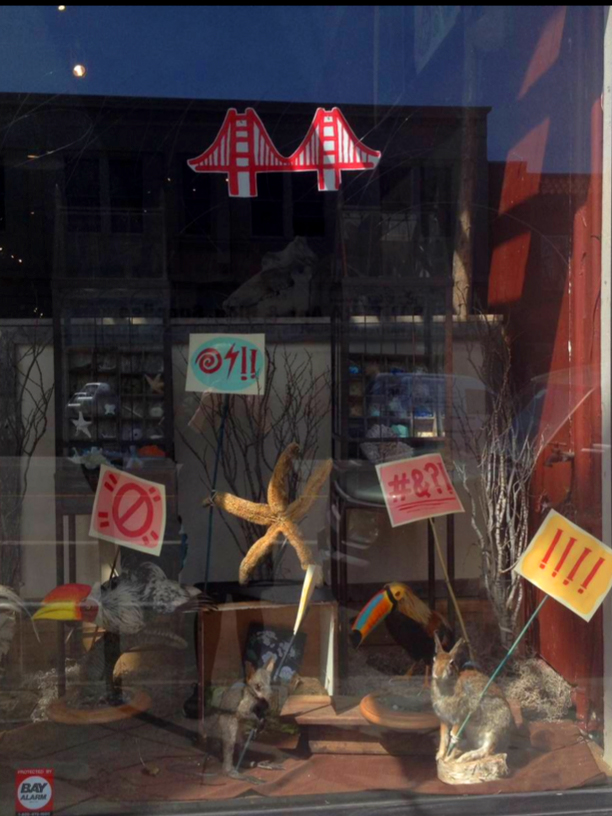 Animals with protest signs in the window of Paxton Gate.
We really like the window that Tikka created and we think it makes a nice pairing next to YOUR STORE. We just updated the YOUR STORE window with a new topic called Cashing Out.
You can see both windows at 824 and 826 Valencia Street for the next couple of weeks.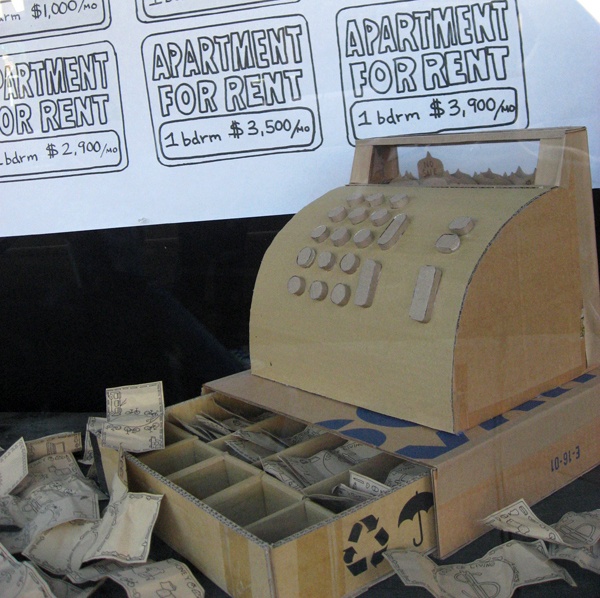 Cash register with "cost of living currency" in the window of 826 Valencia.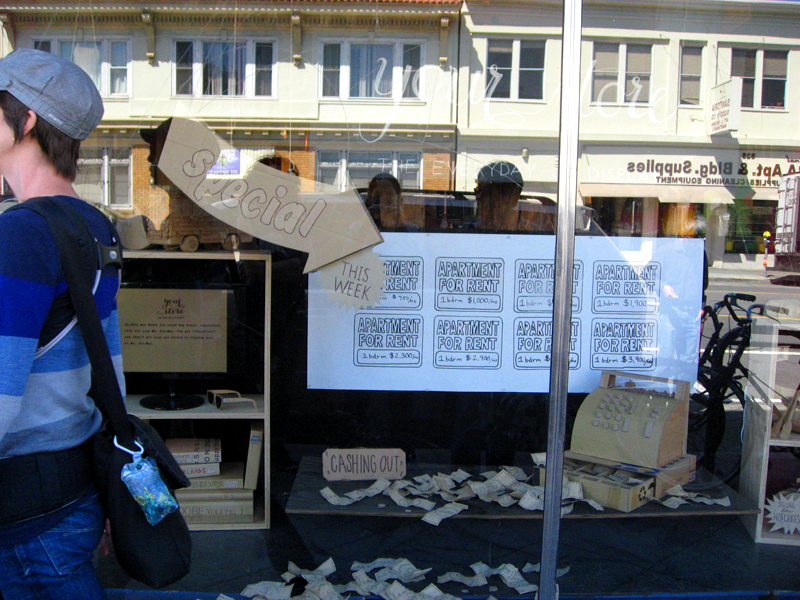 Your Store window at 826 Valencia.