While music played on stage at the 20th Street Block Party last weekend people at our booth were typing up their stories and, in some cases, writing about their own acoustic encounters.
• "When I wake up and open my window I hear chickens across the street. Bak, bak, baak. During the day I hear people laughing over lattes at Atlas and on Wednesday nights folks looking for bottles in our recycling bins, bluegrass humming from Atlas on Thursday evenings, (a) shopping cart pushed by the older man with patchy skin who listens to KBLX on his radio. Sometimes (he) yells at the sad woman with him. The soundtrack of 20th and Alabama." – Roni
• "I used to live in a room with a window that looked out onto Treat Avenue. some nights I would hear passing couples arguing in Spanish. I didn't speak Spanish, so it was just another sound in the background while I fell asleep. I have since learned Spanish, but I don't live in the Mission anymore. If I heard those arguments now, they would probably keep me awake." -Jeremiah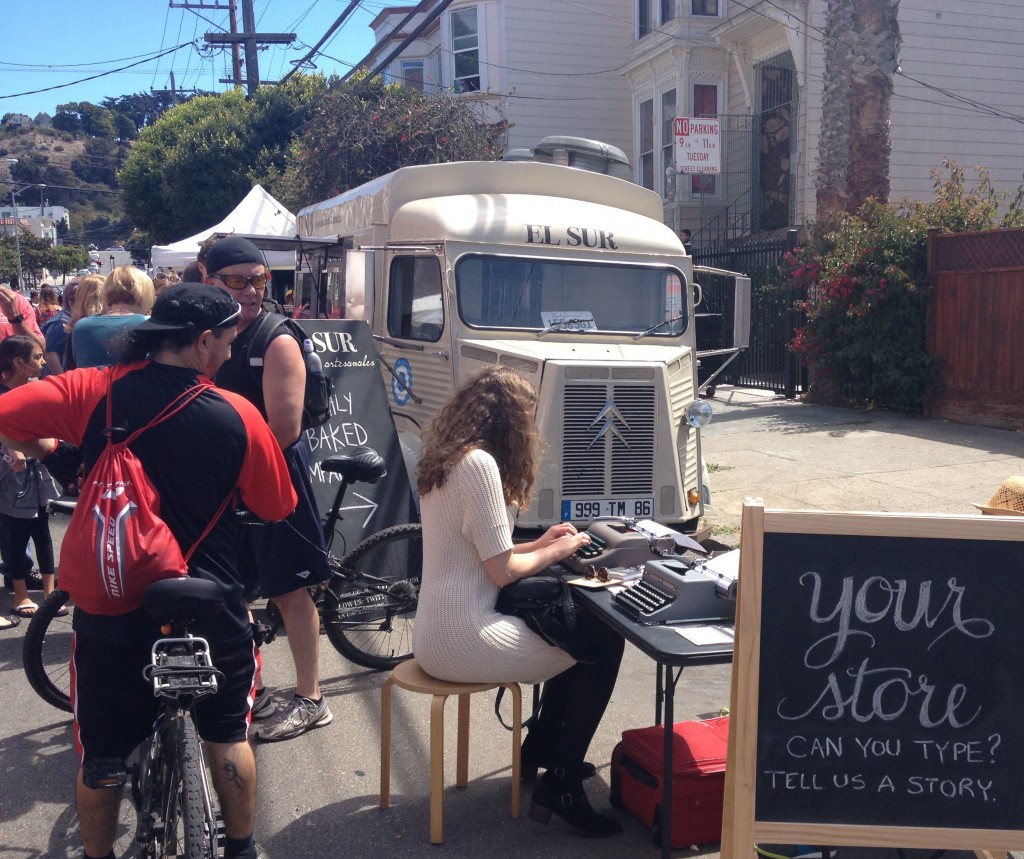 • "I had only been in the city for a couple of weeks and sauntered into Amnesia on Valencia for a Family Folk Explosion show. Wild guitars and mystic men and women waxed witch wonders and succulent sounds. The night wound down and a tall, stately man in a black overcoat opened up the grate to lead the musicians and stragglers down to a wood-paneled speak easy, where we lay on low velvet couches and passed around a bottle of Tennessee whiskey while another set was played, on upright bass, wooden piano, slapbox drum. Once the troubadour rested and the smoke reached the ceiling, the stately man in the black overcoat shed his cloak and stepped to the chair onstage. He proceeded to speak the sultriest words I have ever heard. Mists of New Orleans alleys, dark wooden tones of violin bodies, (the) touch and smell of women's potions, dark moon rays on Pacific ocean waves. It was then that I knew this was home." -Montana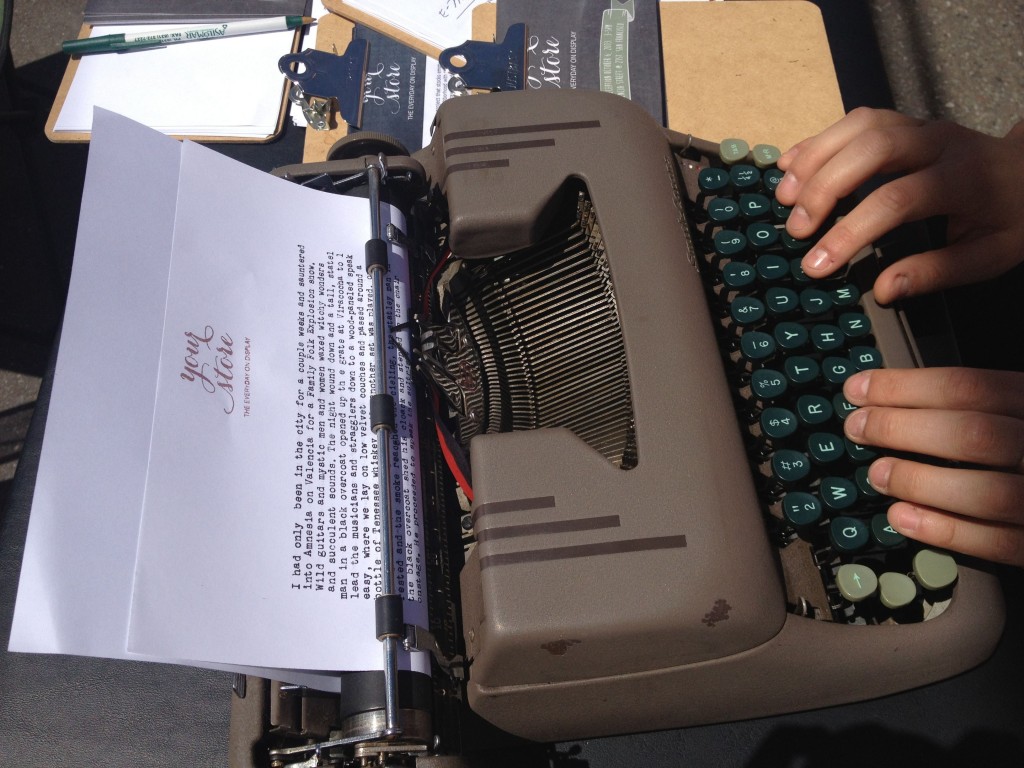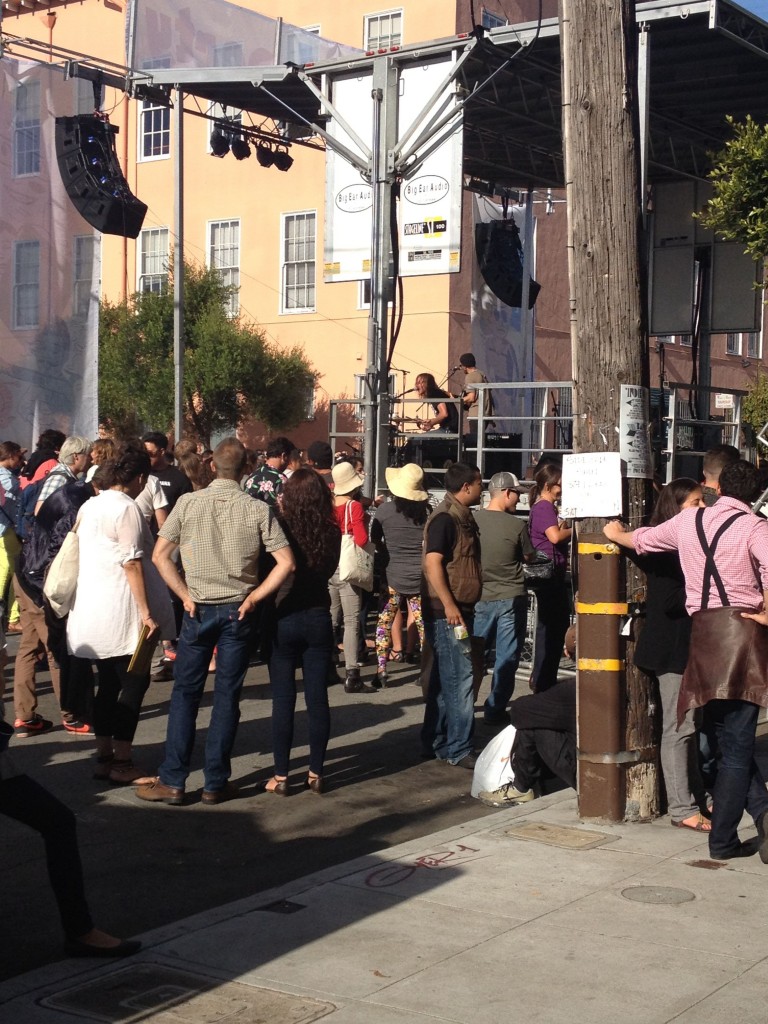 The musical group Two Gallants on stage.
Thanks to Noise Pop,  Ne Timeas Restaurant Group, Nomic and The Bon Vivants for inviting us and thanks to everyone who dropped by our booth and told us their story.