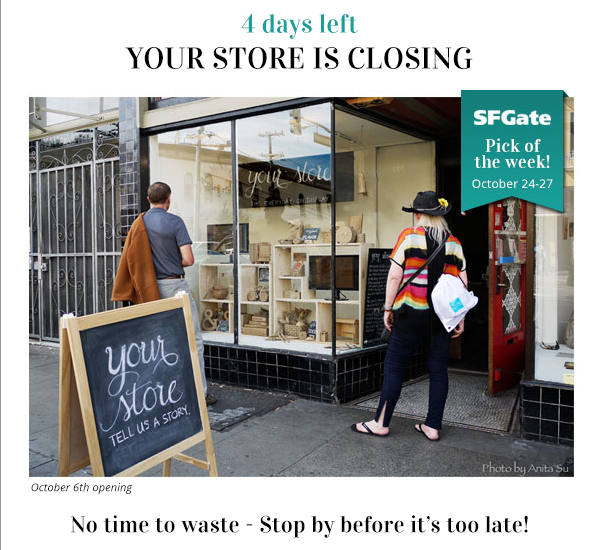 Your Store Closes October 30th!
See the ".com bus" pinata!  Join the hipster social club. Witness rent prices go up before your very eyes. Read love letters to Dolores Park and reminisce about when Bi-Rite grocery was a kids hangout.
Miss Your Store Already?
Your Store just might re-appear before too long. If you have an empty storefront in your neighborhood? Let us know!
We would love to hear from you.
Leave a story or send us a message.