Your Store is back again and this time in the window of 826 Valencia.
Drop by and check out the first of three rotating window displays.

The Stop Requested!  window display will be on view until April 21st.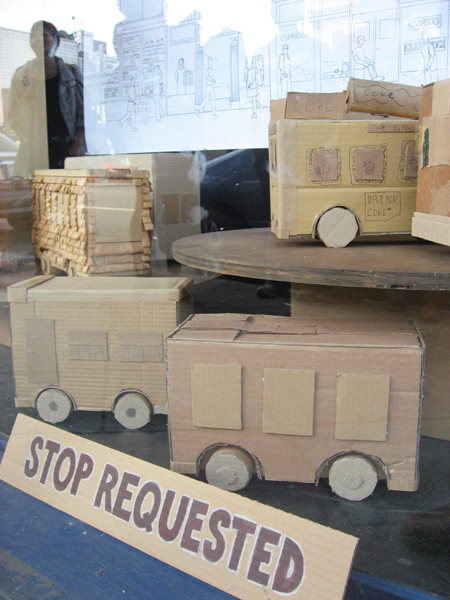 Many thanks to the students who participated in the  Meet the Mission workshop and who made such unique buses for the display: Cole, Shane, Lucia, Amaia, Jude, Diego, Allegra, Nicolas, Jake and the teaching assistant Emma Peoples.